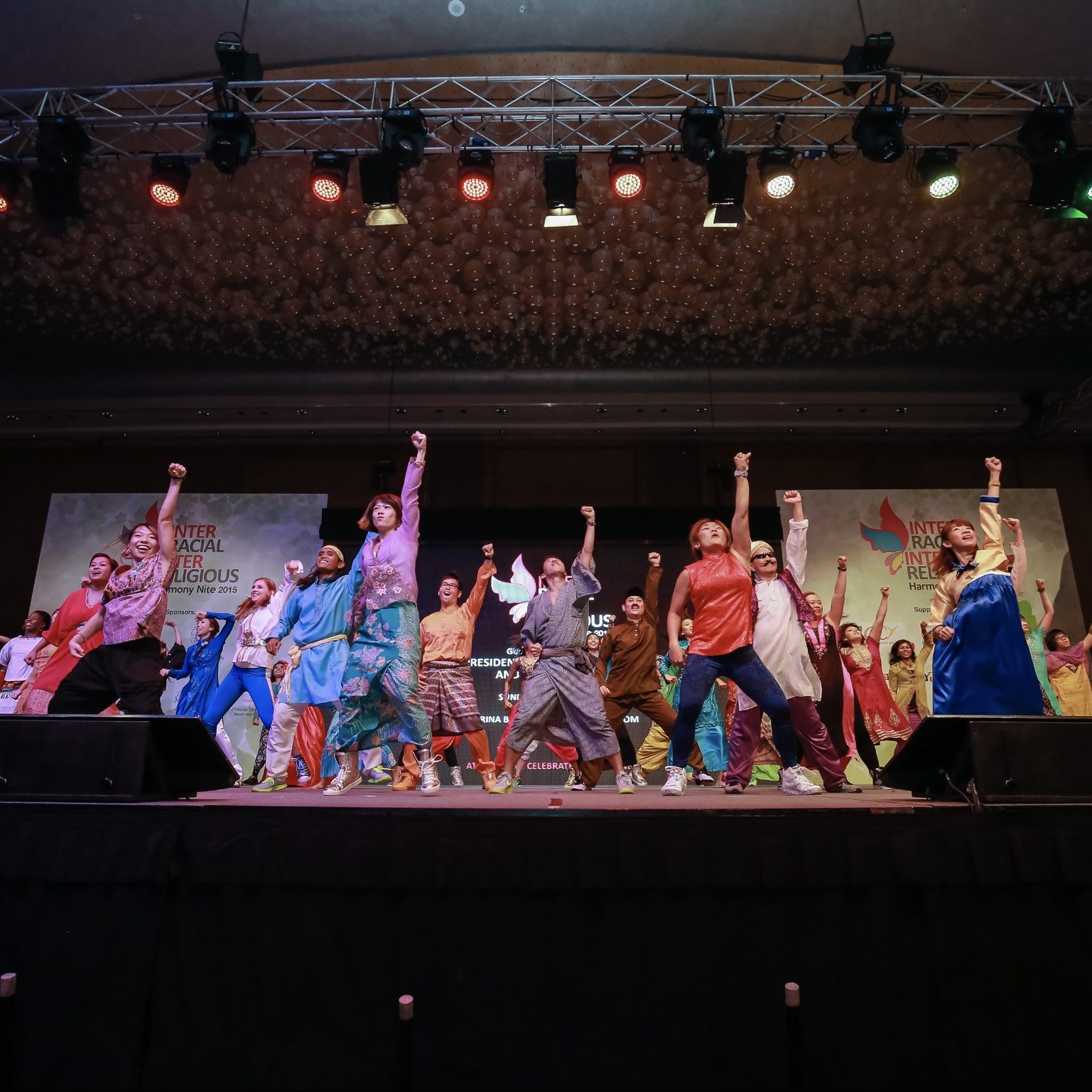 Inter Racial Inter Religious Harmony Nite 2015
More than 2,200 people attended the 12th Inter Racial Inter Religious Harmony Nite (IRIRHN) was held on 12 July 2015 at Marina Bay Sands. President Tony Tan Keng Yam and Mrs Mary Tan were the Guests of Honour for the event. Foreign diplomats from 21 countries also graced the event along with several Ministers and Members of Parliament. Members of the public folded 10 butterflies each in exchange for an admission ticket to IRIRHN.
The butterfly is a symbol of the IRIR emblem and the gracefulness of its flight represents the harmony we enjoy in Singapore. A total of 78,500 paper butterflies were collected and displayed at the dinner event and successfully set the record for the Largest Display of Paper Butterflies in the Singapore Book of Records. These colourful showcase of the paper butterflies represent our unity in diversity, regardless of race, language or religion.
Launch of Inter Racial Inter Religious Harmony Nite 2015 Photos