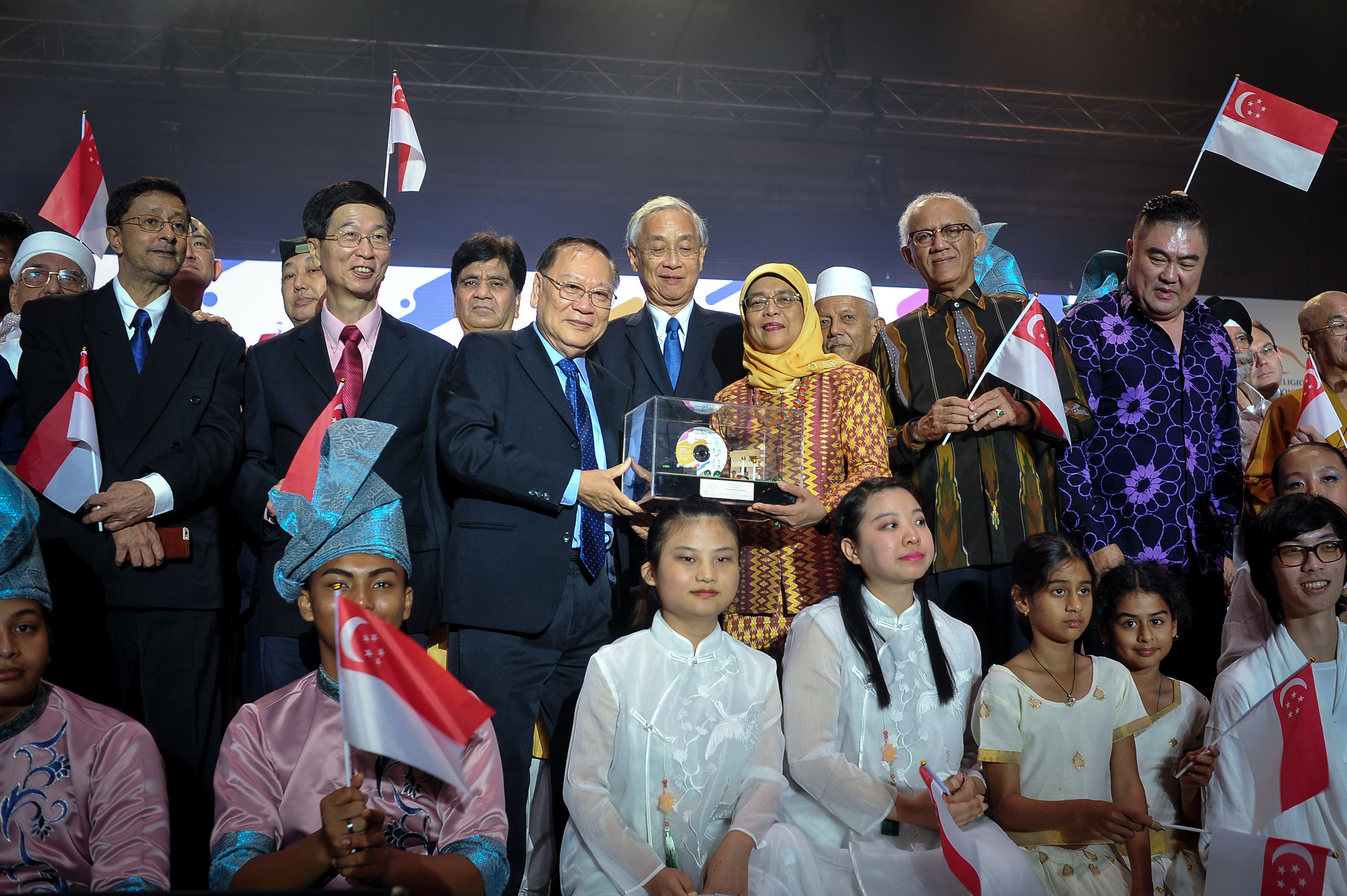 Inter Racial Inter Religious Harmony Nite 2019
President of the Republic of Singapore, Madam Halimah Yacob graced the 16th Inter Racial Inter Religious Harmony Nite on 6 July 2019 as the Guest of Honour, where she celebrated racial and religious harmony with more than 2,200 guests including Ambassadors, Members of Parliament, members of the foreign diplomatic corps, Singaporeans and foreign citizens from all walks of life.
The theme for this year's IRIR was Journey As One: A celebration of togetherness. The 4 Self-Help Groups (SHGs) in Singapore, Yayasan Mendaki, Chinese Development Assistance Council, Singapore Indian Development Association and the Eurasian Association contributed dance and song items for the event which was held at Marina Bay Sands, Sands Ballroom.
Thye Hua Kwan Moral Society also contributed two performances, played by a 20-strong set band known as the THK Big Band. The band entertained the audience by playing a medley of traditional songs as well as modern jazz hits. The THK Harmony Ensemble, a Chinese Orchestra group also performed popular cultural songs.