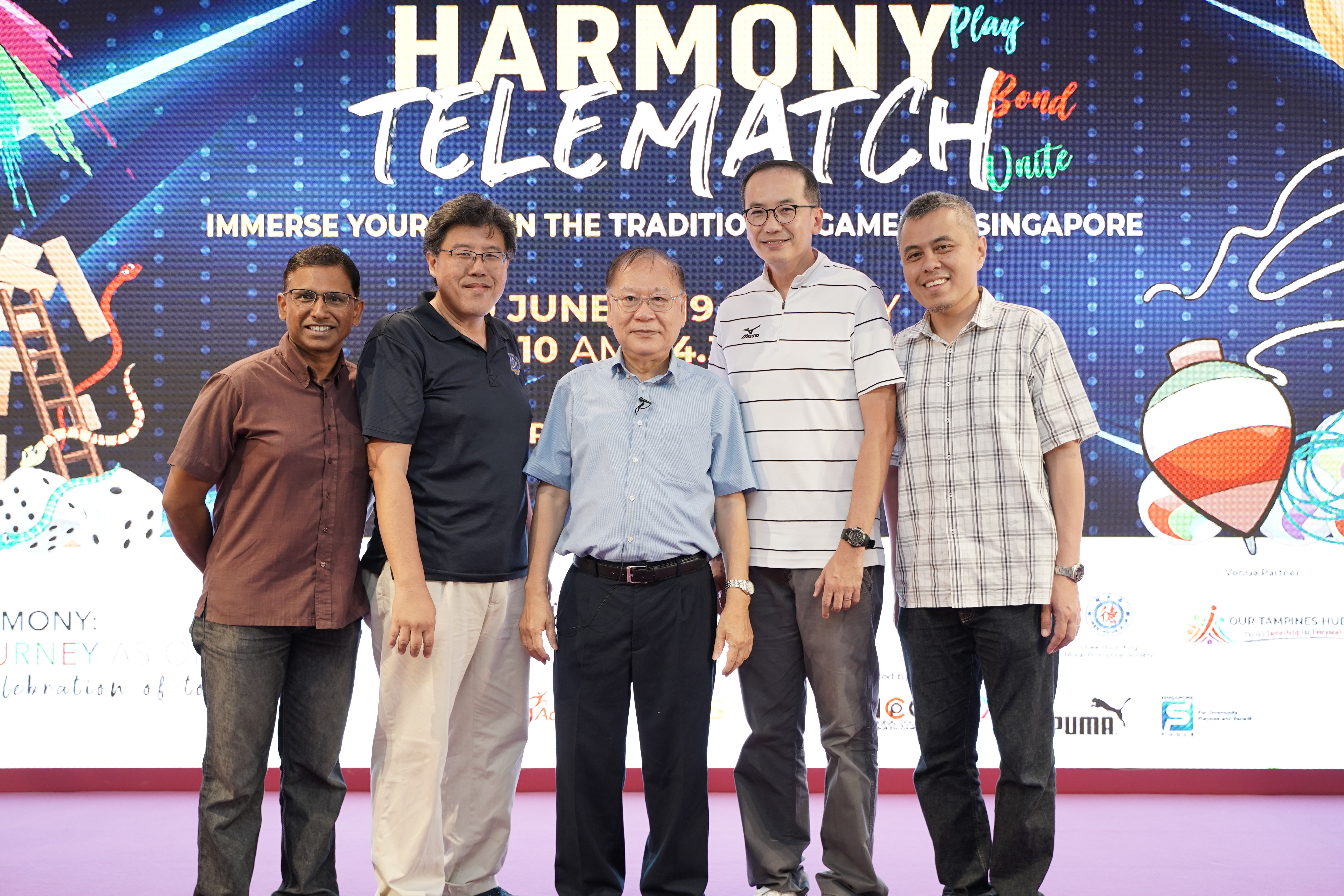 Harmony Telematch: Play, Bond, Unite

A day of fun and games as individuals from different races and religions came together to bond over traditional and old-school games!
40 teams of 4 gathered at Our Tampines Hub, Central Plaza in a friendly competition to determine the coolest cats on the block.
The winning team walked away with $1000 worth of PUMA vouchers. A big thank you to all our sponsors for supporting our efforts to promote inter-racial, inter-religious harmony!