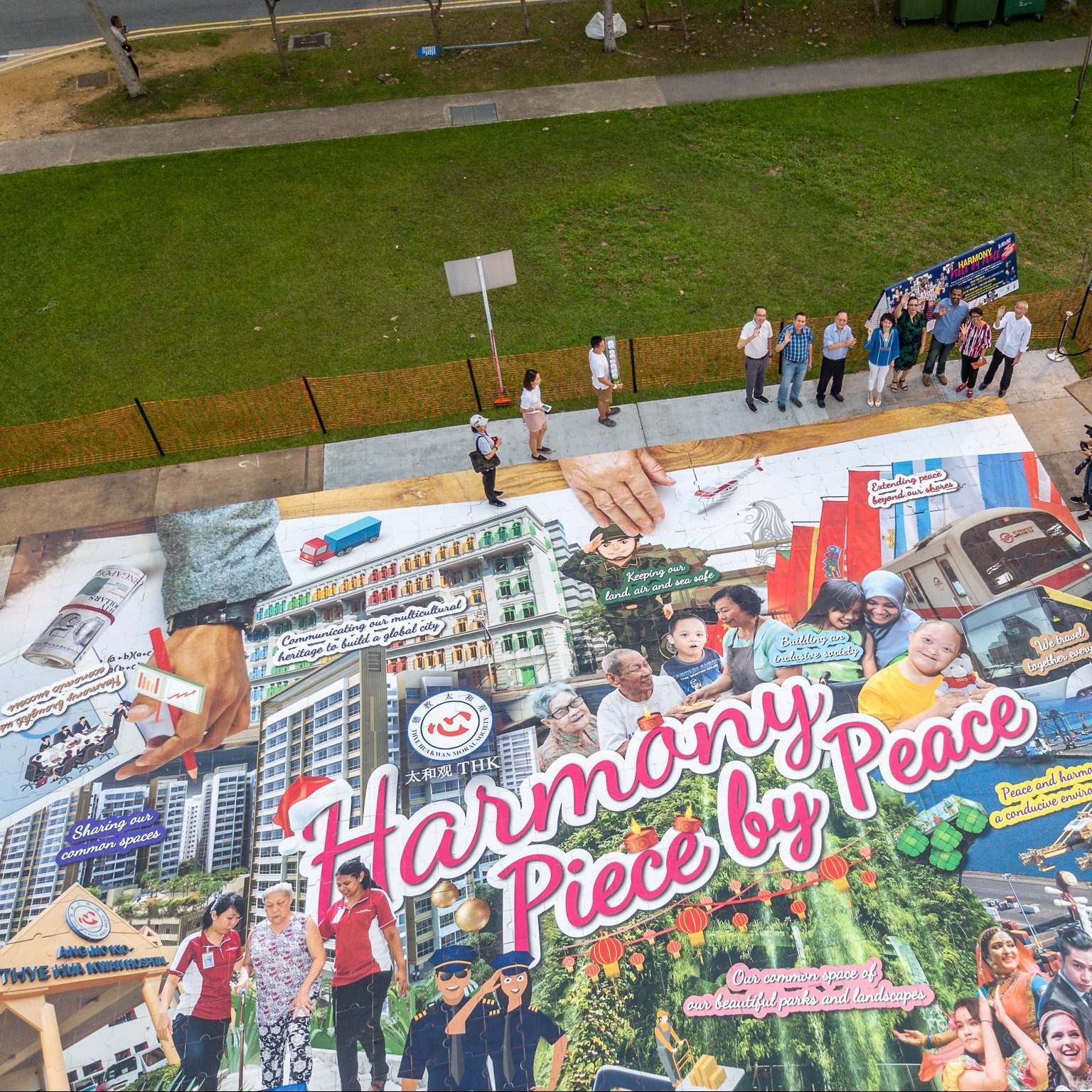 Harmony Piece by Peace
On 24 June 2018, Ms Sun Xueling, Senior Parliamentary Secretary, Ministry of Home Affairs & Ministry of National Development, witnessed the building of Singapore's largest jigsaw mural, measuring 15m x 15m at "Harmony Piece by Peace". The event was held over 2 days, on the 23 and 24 June 2018, at the open field next to Compass One.
The completed mural not only depicts the elements of multiculturalism but also represents the spirit of the community in promoting racial and religious harmony in Singapore.
By reaching out to the heartlands, "Harmony Piece by Peace" created an experiential journey for young children and families to demonstrate how members of the community have a stake in Singapore's peace and stability. Participants were immersed in carnival games and cultural activities such as calligraphy and ketupat making.