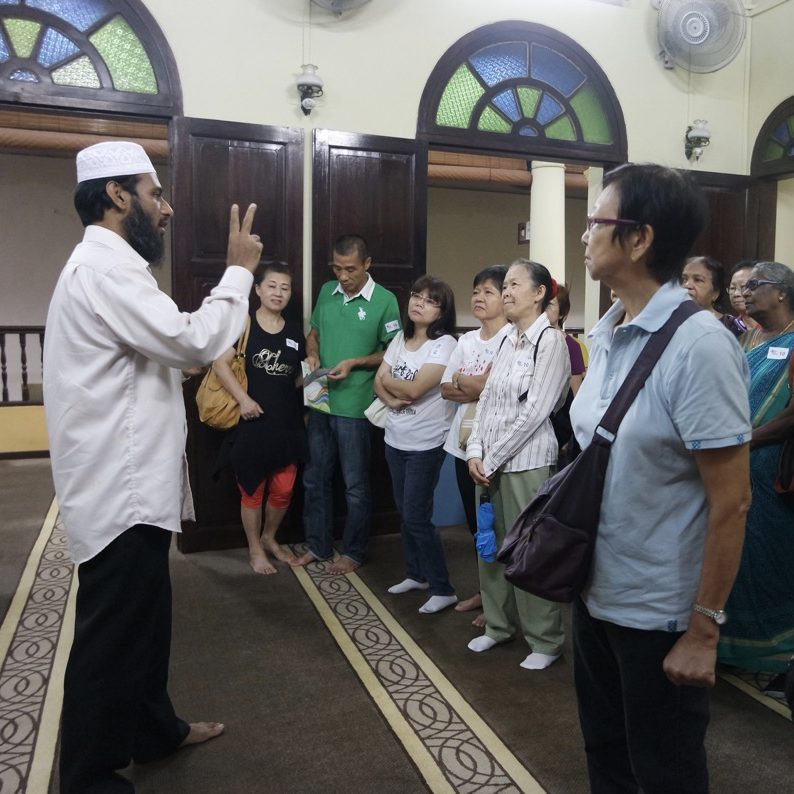 SG50 Harmony Road Trip
More than 500 Singaporeans of different races and religions embarked on a Harmony Road Trip to visit 11 different places of worship located across Singapore.
The places of worship for the SG50 Harmony Road Trip include Chinese temples, mosques, Hindu temples as well as churches. They are namely, the Thian Hock Keng Temple, Hong San See Temple, Yueh Hai Ching Temple, Sultan Mosque, Al-Abrar Mosque, Jamae Mosque, Sri Mariamman Temple, Sri Thendayuthapani Temple, Sri Srinivasa Perumal Temple, St. Joseph's Church and Telok Ayer Chinese Methodist Church.
The SG50 Harmony Road Trip aimed to advocate racial and religious understanding among Singaporeans by offering insight into the beliefs and practices of various religions. The event also fostered multicultural and intergenerational interaction amongst the young and the old and encouraged Singaporeans to value and continue the legacy of Singapore's racial and religious harmony.