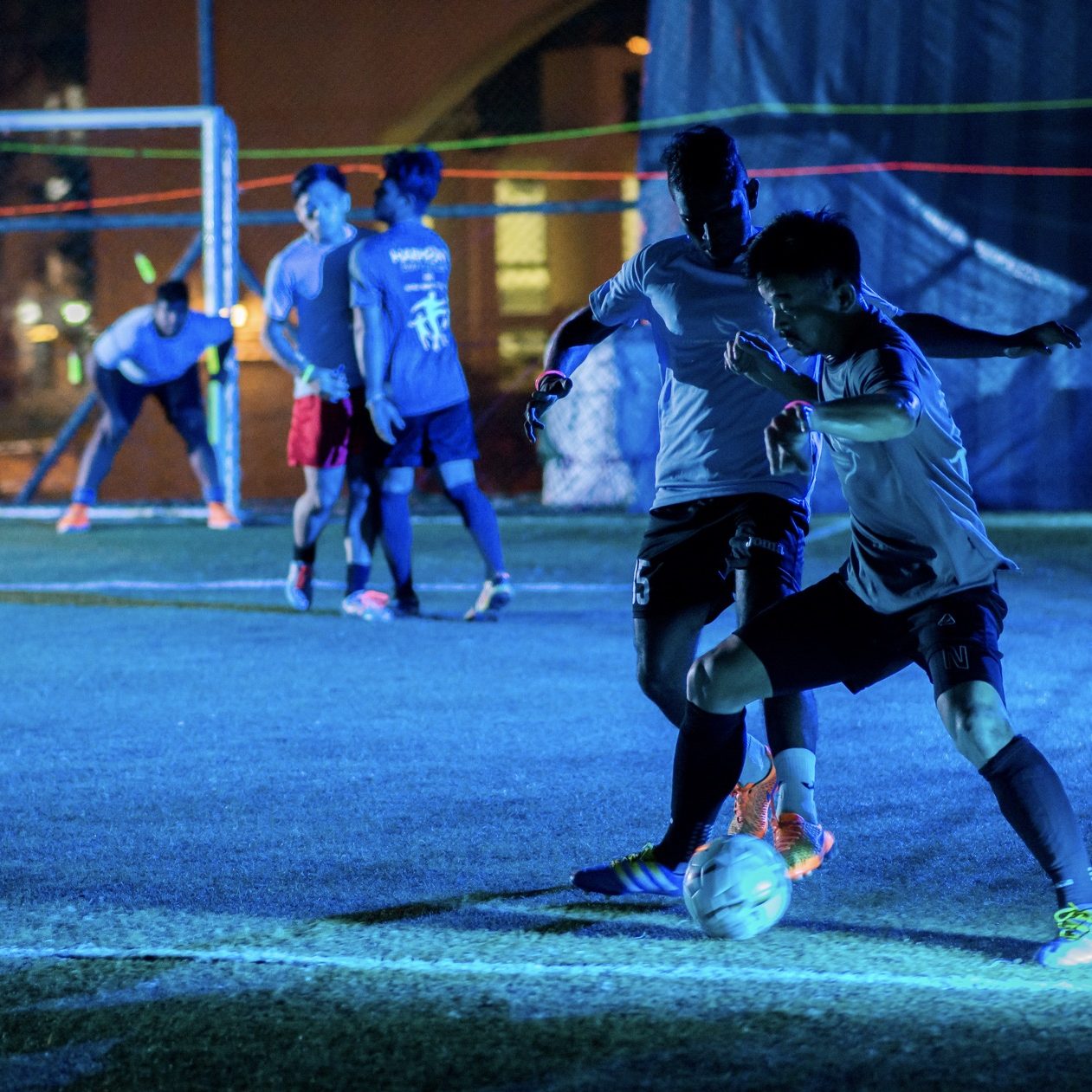 Harmony Ball in the Dark
On 10th and 11th June 2017, 20 teams gathered at Kovan Sports Centre in colourful attire, gearing up for the intensive street soccer competition known as Harmony Ball in the Dark.
Unlike the usual soccer matches, players of different races and religions had to vie for the soccer ball in the dark. The perimeter of the soccer pitches illuminated in strips of neon lights against the darkness of the night. The more races in the team they had, the more glow in the dark accessories they were given. On the field, their diversity truly glowed in the dark.
As the rigorous rounds continued in darkness, the differences between players became negligible, because they each had one thing in common: to score a goal.
Ms Tin Pei Ling, Member of Parliament for MacPherson presented the coveted trophy to La Plata Juniors who emerged as the champions for the Harmony Ball in the Dark.