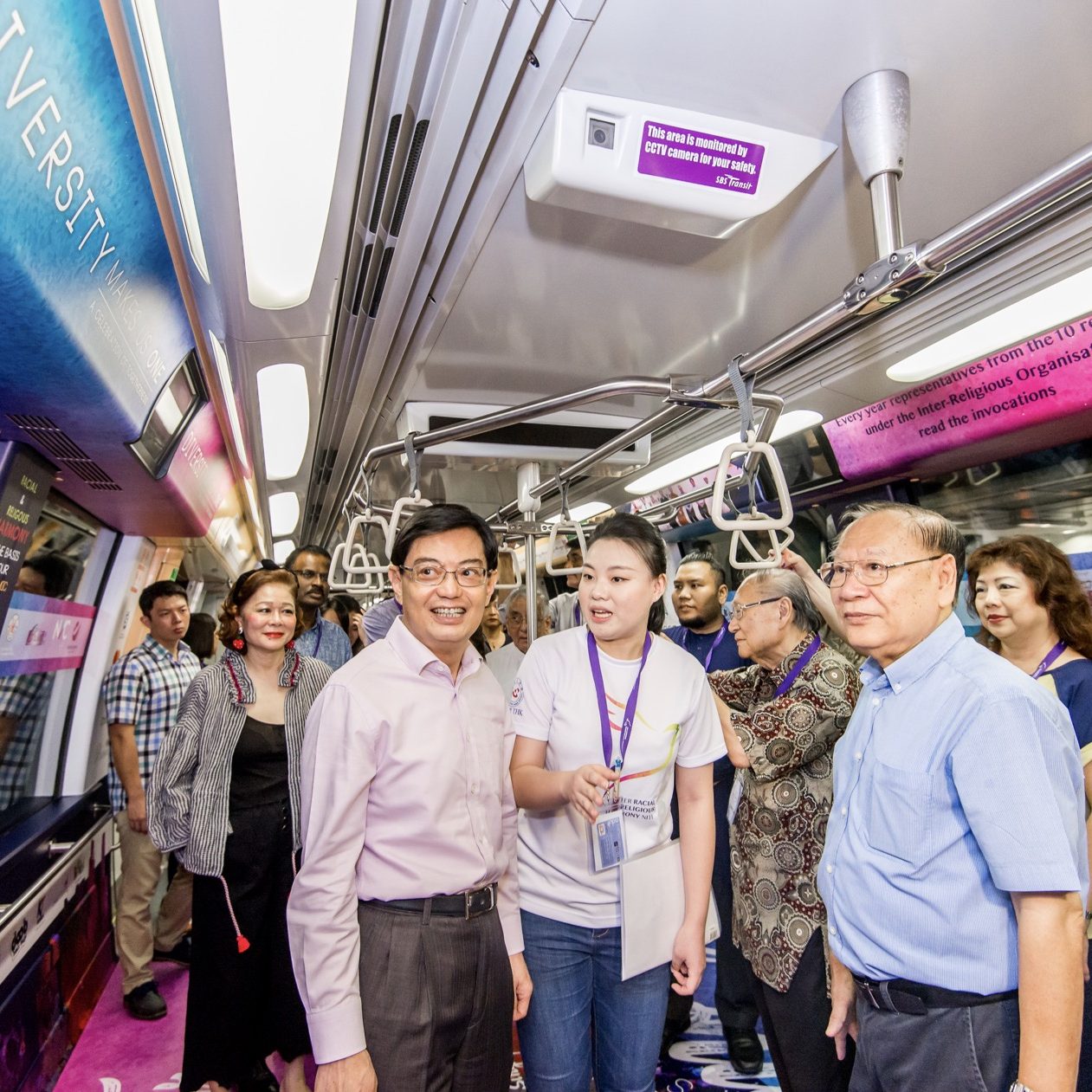 Launch of Harmony Train
In celebration of the Harmony Month and Youth Month in the month of July, THK partnered the National Youth Council Singapore and Moove Media to launch the Harmony Train along the North-East Line.
Singapore is not immune to the looming threat of terrorism that is affecting many parts of the world. Mass transit and public transport networks are easy targets for terror attacks because of the ease of accessibility and high human traffic.
The Harmony Train set out to spread the message of racial and religious harmony to more than 420,000 commuters daily between their places of work, leisure and home.
Unlike our journey on the train, our journey in harmony does not come to a stop. In the words of Minister for Finance Mr Heng Swee Keat, "safeguarding the special harmony and peace we enjoy is a perpetual work-in-progress".