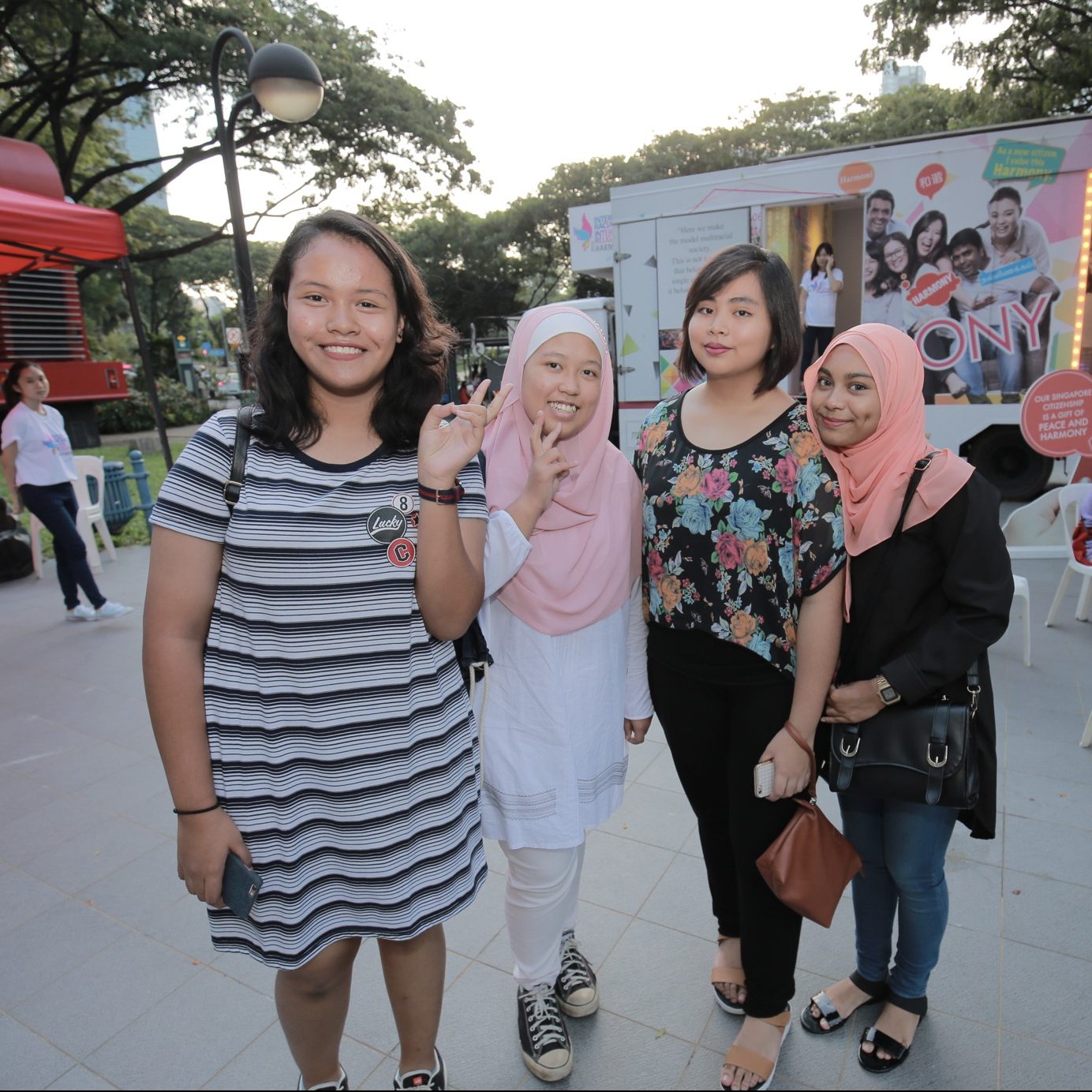 Harmony Supper in the City
During the period of Ramadan, youths from the non-Muslim community had a rare chance to witness and immerse in the Muslim tradition of "Iftar", together with their Muslim peers at the Harmony Supper in the City held at the Youth Park on 25 June 2016. Following the prayers led by the Iman from Ba'alwie Mosque who recited the prayers, participants consumed sweet dates to signify the breaking of fast at sunset.
Participants were entertained by delicious food, carnival games, live band performances and the screening of "Common Space", a telemovie that underscored the importance of mutual respect and tolerance within our multi-racial community.
Visitors to the Harmony Truck, which was a roving exhibition to advocate racial and religious harmony deepened their understanding into the customs and traditions of different races and religions. Student volunteers also conducted the Harmony Quiz and Dip where participants won attractive prizes with every correct answer to the quiz questions.
Dr Mohamad Maliki Bin Osman, Senior Minister of State, Ministry of Defence & Ministry of Foreign Affairs & Mayor, South East District officiated the event and urged youths to steer clear of radicalism that will undermine the future of our nation.